Om een rustig verblijf in de Gard door te brengen, met een maximum aan comfort, bieden wij u verschillende stacaravans aan van 4 tot 8 personen.  Onze accommodaties bieden u al het comfort van uw huis met een woonkamer en een kitchenette, een of meer slaapkamers en een badkamer.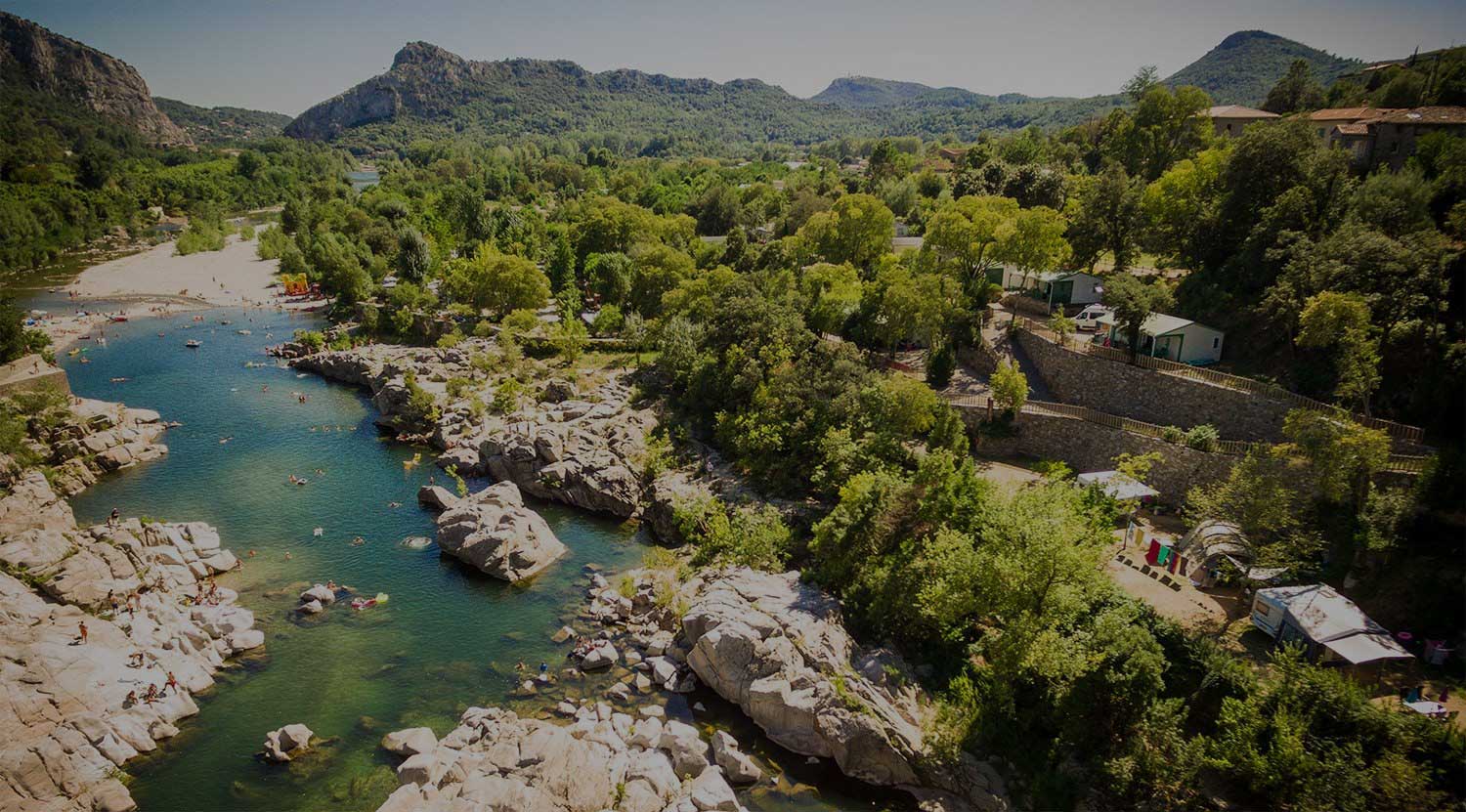 More than a camping.
Welcome to our Home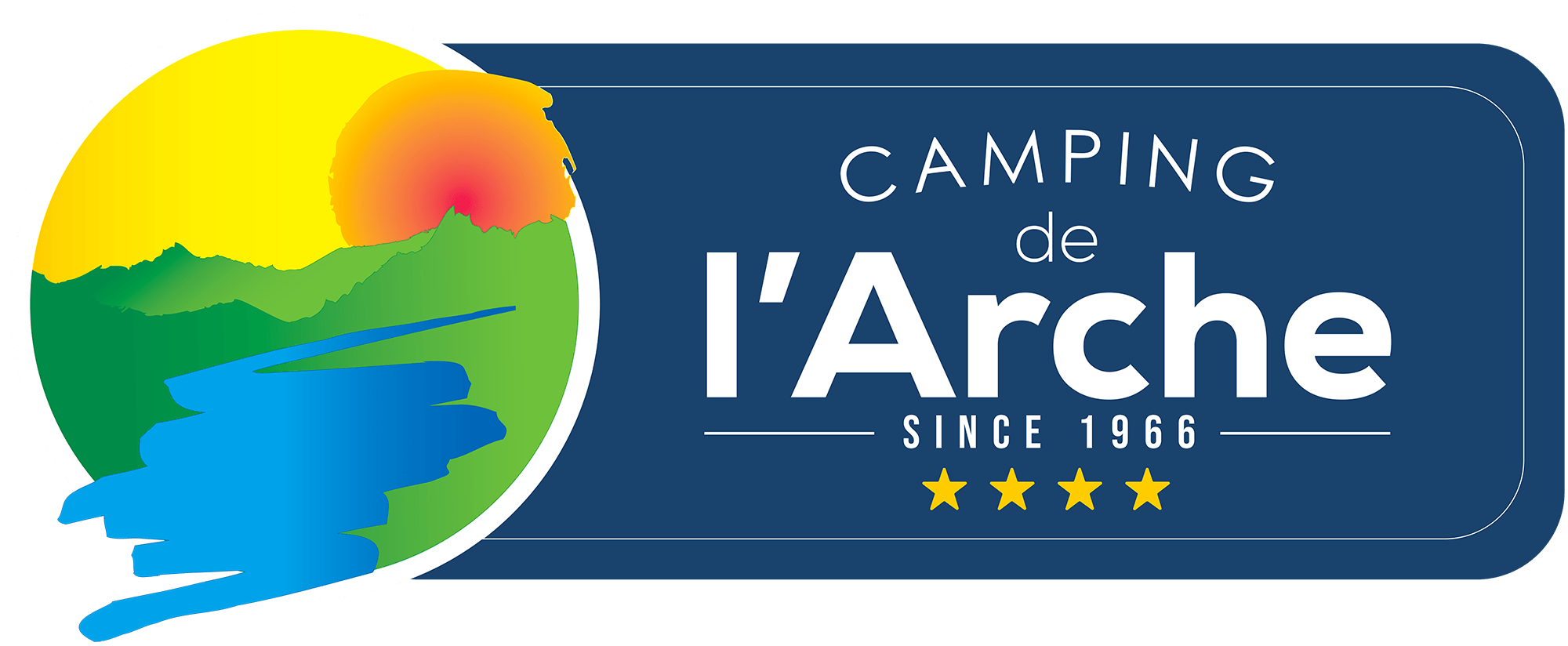 Onze accomodaties in video
Prijslijst van onze verhuur - € - 2020

26,5 m²
Overdekt terras 12 m²
2 slaapkamers
4 plaatsen
Kitchenette – Douche – Wastafel – WC
Van 01/04 tot 27/06 en van 05/09 tot 03/10 : aankomst en vertrekdag vrij (min 2 naachten)
Buiten deze data : verhuur van zaterdag tot zaterdag.
Verhuur
01/04 -27/06

27/06-04/07
04/07-11/07
11/07-18/07
18/07-08/08
08/08-15/08
15/08-22/08
22/08-29/08
29/08-05/09
05/09-03/10
PRIJS 4
Personen
PRIJS 1 week
440
650
890
1100
1290
1220
1100
710
490
440
PRIJS 2 weken
820
1220
1690
2110
2520
2350
2110
1350
920
820
PRIJS 3 weken
1200
1780
2480
3100
3700
3470
3100
1980
1350
1200
PRIJS 2 nachten of WE*
195
-
-
-
-
-
-
-
-
195
26,5 m² - 2 slaapkamers
4 plaatsen
Overdekt terras 12 m² Kitchenette
Douche - Wastafel - WC

30 m²
Terras 3,5 m² overdekt + 4 m² open
2 slaapkamers
5 plaatsen
Kitchenette – Douche – WC – Wastafel
Verhuur
01/04 -27/06

27/06-04/07
04/07-11/07
11/07-18/07
18/07-08/08
08/08-15/08
15/08-22/08
22/08-29/08
29/08-05/09
05/09-03/10
PRIJS 5
Personen

PRIJS 1 week
440
650
890
1100
1290
1220
1100
710
490
440
PRIJS 2 weken
820
1220
1690
2110
2520
2350
2110
1350
920
820
PRIJS 3 weken
1200
1780
2480
3100
3700
3470
3100
1980
1350
1200
PRIJS 2 nachten of WE*
195
-
-
-
-
-
-
-
-
250
30 m² - 2 slaapkamers
5 plaatsen
3,5 m² overdekt terras
+ 4 m² niet overdekt
kitchenette
douche - toilet - wastafel
31m²
Terras 4 m² overdekt + 3 m² open
2 slaapkamers
5 plaatsen
Kitchenette – Douche – Wastafel – WC
Airconditioning
Verhuur
01/04 -27/06

27/06-04/07
04/07-11/07
11/07-18/07
18/07-08/08
08/08-15/08
15/08-22/08
22/08-29/08
29/08-05/09
05/09-03/10
PRIJS 5
personen

PRIJS 1 week
480
710
960
1170
1370
1290
1170
770
530
480
PRIJS 2 weken
900
1340
1830
2250
2680
2490
2250
1470
1000
900
PRIJS 3 weken
1320
1960
2690
3310
3940
3680
3310
2160
1470
1320
PRIJS 2 nachten of WE*
215
-
-
-
-
-
-
-
-
215
Met airconditioning

31m² - 2 kamers
5 plaatsen
Terras 4 m² overdekt + 3 m² niet overdekt
Kitchenette
Douche - Wastafel - WC

30 m²
Overdekt terras 5 m² + 3,5 m² open
2 slaapkamers
5 plaatsen
Kitchenette – Douche – Wastafel – WC
Airconditioning
Verhuur
01/04 -27/06

27/06-04/07
04/07-11/07
11/07-18/07
18/07-08/08
08/08-15/08
15/08-22/08
22/08-29/08
29/08-05/09
05/09-03/10
PRIJS 5
personen

PRIJS 1 week
480
710
960
1170
1370
1290
1170
770
530
480
PRIJS 2 weken
900
1340
1830
2250
2680
2490
2250
1470
1000
900
PRIJS 3 weken
1320
1960
2690
3310
3940
3680
3310
2160
1470
1320
PRIJS 2 nachten of WE*
215
-
-
-
-
-
-
-
-
215
Met airconditioning
30 m² - 2 slaapkamers
5 plaatsen
Overdekt terras 5 m²
+ 3,5 m² niet gedekt
Kitchenette
Douche - Wastafel - WC
32 m²
Terras 16 m² overdekt
3 slaapkamers
6/8 plaatsen
Kitchenette – Douche – WC – Wastafel
Verhuur
01/04 -27/06

27/06-04/07
04/07-11/07
11/07-18/07
18/07-08/08
08/08-15/08
15/08-22/08
22/08-29/08
29/08-05/09
05/09-03/10
PRIJS 6
personen

PRIJS 1 week
520
760
1020
1260
1520
1390
1260
850
590
520
PRIJS 2 weken
970
1440
1950
2430
2970
2670
2410
1620
1110
970
PRIJS 3 weken
1420
2090
2850
3600
4360
3960
3560
2380
1630
1420
PRIJS 2 nachten of WE*
230
-
-
-
-
-
-
-
-
230
32 m² - 3 slaapkamers
6/8 plaatsen
terras 16 m² overdekt
kitchenette
douche - toilet - wastafel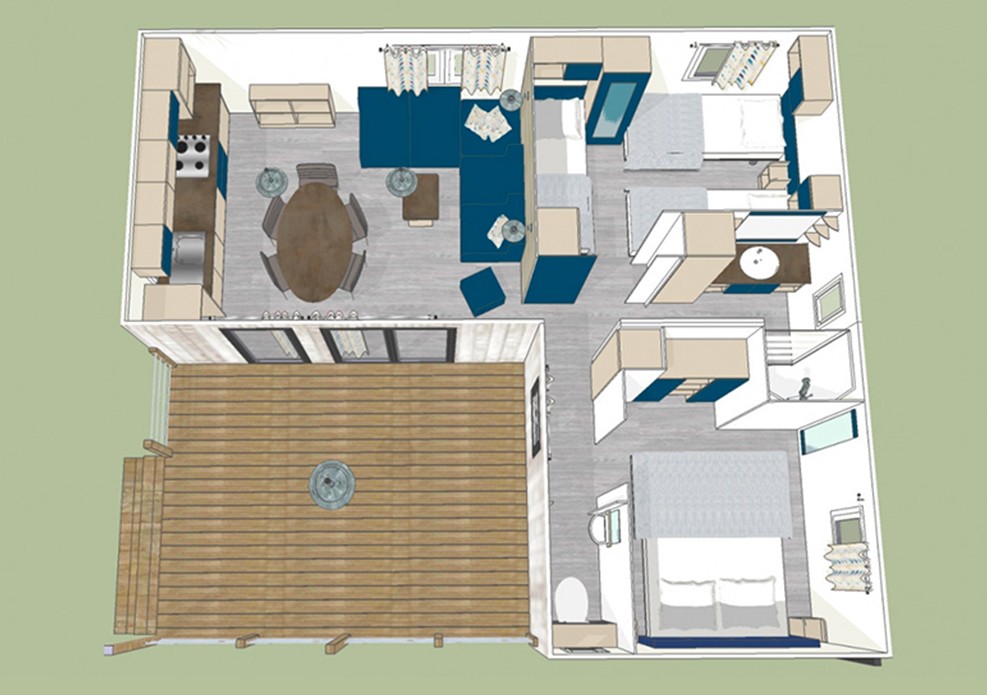 36 m²
Overdekt terras 15,5m².
2 slaapkamers
5 plaatsen
Kitchenette – Douche – Wastafel – WC
Airconditioning
Afwasmachine
Handdoekdroger
Verhuur
01/04 -27/06

27/06-04/07
04/07-11/07
11/07-18/07
18/07-08/08
08/08-15/08
15/08-22/08
22/08-29/08
29/08-05/09
05/09-03/10
PRIJS 5
Personen

PRIJS 1 week
540
780
1050
1290
1550
1420
1290
880
610
540
PRIJS 2 weken
1010
1480
2010
2490
3030
2730
2470
1680
1150
1010
PRIJS 3 weken
1480
2150
2940
3690
4450
4050
3650
2470
1690
1480
PRIJS 2 nachten of WE*
240
-
-
-
-
-
-
-
-
240
Met airconditioning
36 m² - 2 slaapkamers
5 plaatsen
Overdekt terras 15,5 m².
Kitchenette
Douche - Wastafel - WC
Vaatwasser
Handdoekdroger

35 m²
Terras 3,5 m² overdekt + 4,5 m² open
3 slaapkamers
6 plaatsen
Kitchenette – Douche – WC – Wastafel
Airconditioning
Verhuur
01/04 -27/06

27/06-04/07
04/07-11/07
11/07-18/07
18/07-08/08
08/08-15/08
15/08-22/08
22/08-29/08
29/08-05/09
05/09-03/10
PRIJS 6
personen

PRIJS 1 week
540
780
1050
1290
1550
1420
1290
880
610
540
PRIJS 2 weken
1010
1480
2010
2490
3030
2730
2470
1680
1150
1010
PRIJS 3 weken
1480
2150
2940
3690
4450
4050
3650
2470
1690
1480
PRIJS 2 nachten of WE*
240
-
-
-
-
-
-
-
-
240
Met airconditioning

35 m² - 3 slaapkamers
6 plaatsen
3,5 m² overdekt terras
+ 4,5 m² niet gedekt
kitchenette
douche - toilet - wastafel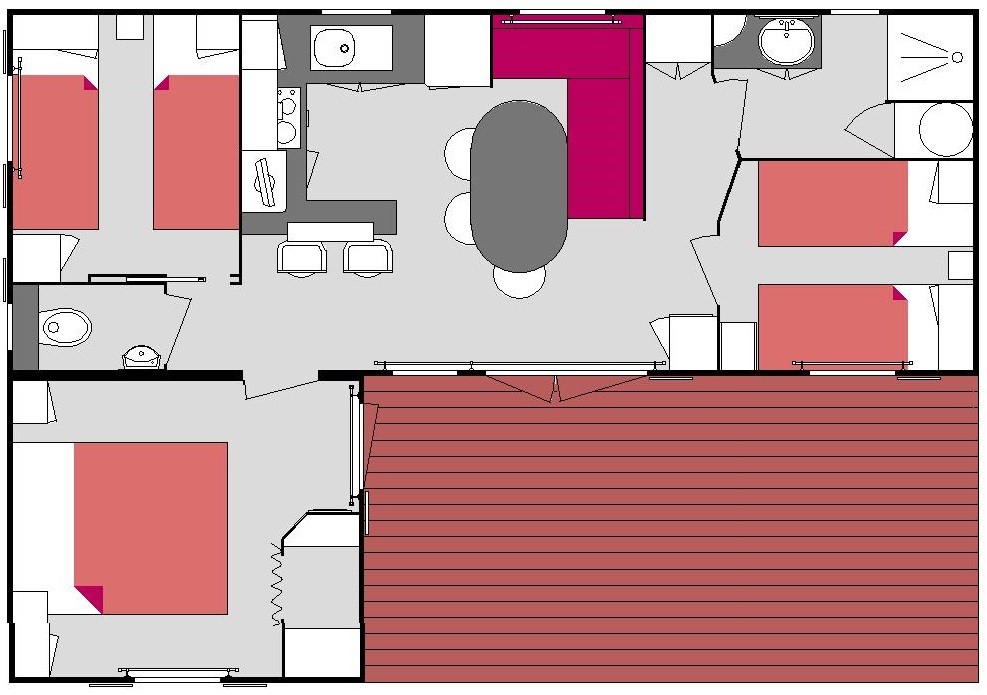 35 m²
Terras 3,5 m² overdekt + 4,5 m² open
3 slaapkamers
6 plaatsen
Kitchenette – Douche – WC – Wastafel
Airconditioning
Afwasmachine
Verhuur
01/04 -27/06

27/06-04/07
04/07-11/07
11/07-18/07
18/07-08/08
08/08-15/08
15/08-22/08
22/08-29/08
29/08-05/09
05/09-03/10
PRIJS 6
personen

PRIJS 1 week
560
820
1090
1330
1600
1460
1330
910
630
560
PRIJS 2 weken
1050
1560
2090
2570
3130
2810
2550
1740
1190
1050
PRIJS 3 weken
1540
2270
3060
3810
4600
4170
3770
2560
1750
1540
PRIJS 2 nachten of WE*
250
-
-
-
-
-
-
-
-
250
Met airconditioning

38 m² - 3 slaapkamers
6 plaatsen
Overdekt terras 12,5 m².
Kitchenette
Douche - Wastafel - WC
Vaatwasser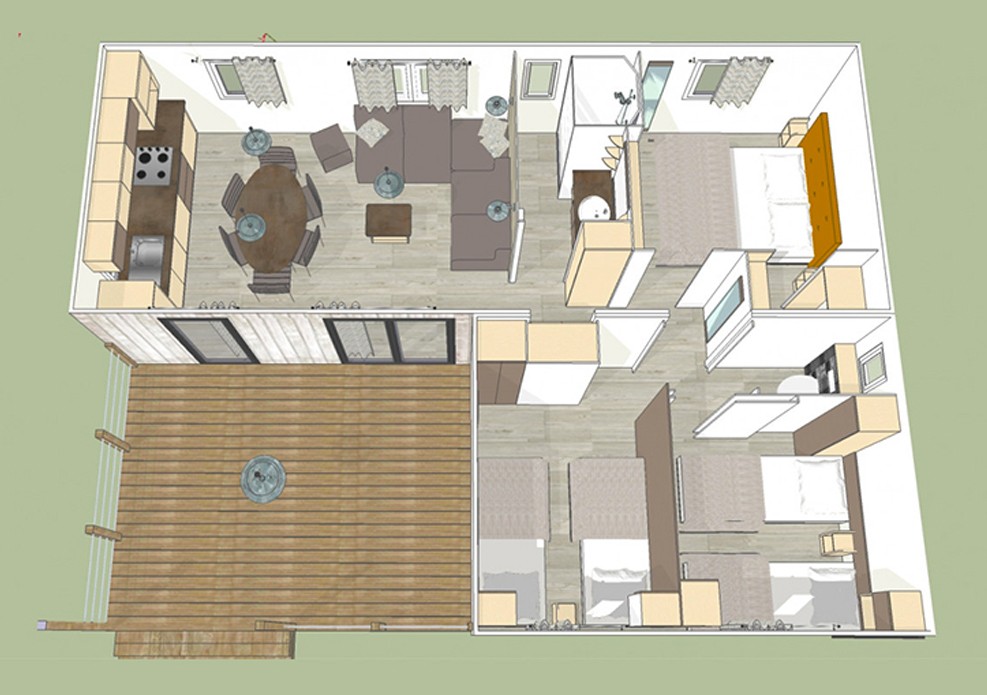 40 m²
Overdekt terras 15,5m².
3 slaapkamers
6 plaatsen
Kitchenette – Douche – Wastafel – WC
Airconditioning
Afwasmachine
Handdoekdroger
Verhuur
01/04 -27/06

27/06-04/07
04/07-11/07
11/07-18/07
18/07-08/08
08/08-15/08
15/08-22/08
22/08-29/08
29/08-05/09
05/09-03/10
PRIJS 6
Personen

PRIJS 1 week
620
910
1210
1450
1750
1580
1450
1000
690
620
PRIJS 2 weken
1170
1740
2330
2810
3430
3050
2790
1920
1310
1170
PRIJS 3 weken
1720
2540
3420
4170
5050
4530
4130
2830
1930
1720
PRIJS 2 nachten of WE*
280
-
-
-
-
-
-
-
-
280
Met airconditioning
40 m2 (40 m2) - 3 slaapkamers
6 plaatsen
Overdekt terras 15,5 m².
Kitchenette
Douche - Wastafel - WC
Vaatwasser
Handdoekdroger
Basisuitrusting voor de verhuur :
Beddengoed en dekbedden: al onze bedden zijn opgemaakt!
Kussens en kussenslopen
Kitchenette
Koelkast
Gaskookplaten
Magnetron
Vaatwerk
Filterkoffiezetapparaat
Nespresso koffiezetapparaat
Waterkoker
Elektrische verwarming
Tuinmeubelen
2 ligstoelen
Wasdroogrek
Airconditioning in Glycine, Tournesol, Iris, Lavande, Camélia, Pivoine
Afwasmachine in Glycine, Camélia, Pivoine
Handdoekdrogers in Camélia et Pivoine
Voor uw verblijf bieden wij ook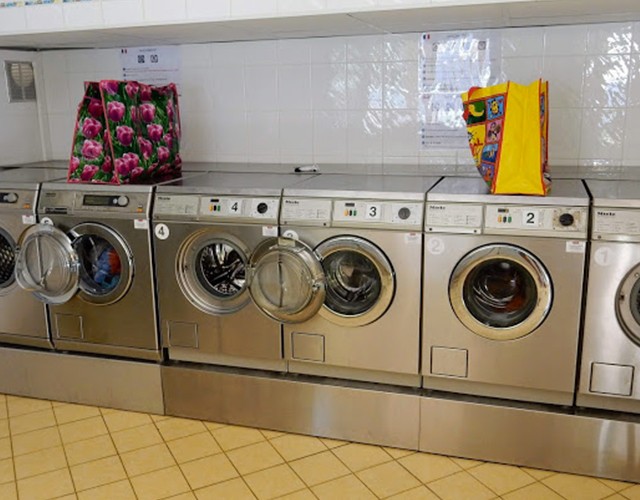 Wasserette
Wij bieden u een echte Wasserette aan met :
wasmachine 6€ (wasmiddel inbegrepen)
droger 3€
Strikplaat
ijzer (op aanvraag bij de receptie)