In order to spend a peaceful stay in the Gard, with a maximum of comfort, we offer you several mobile-home rentals from 4 to 8 people. Our rentals will offer you the comfort of your home with a living room and kitchenette, one or more bedrooms and a bathroom.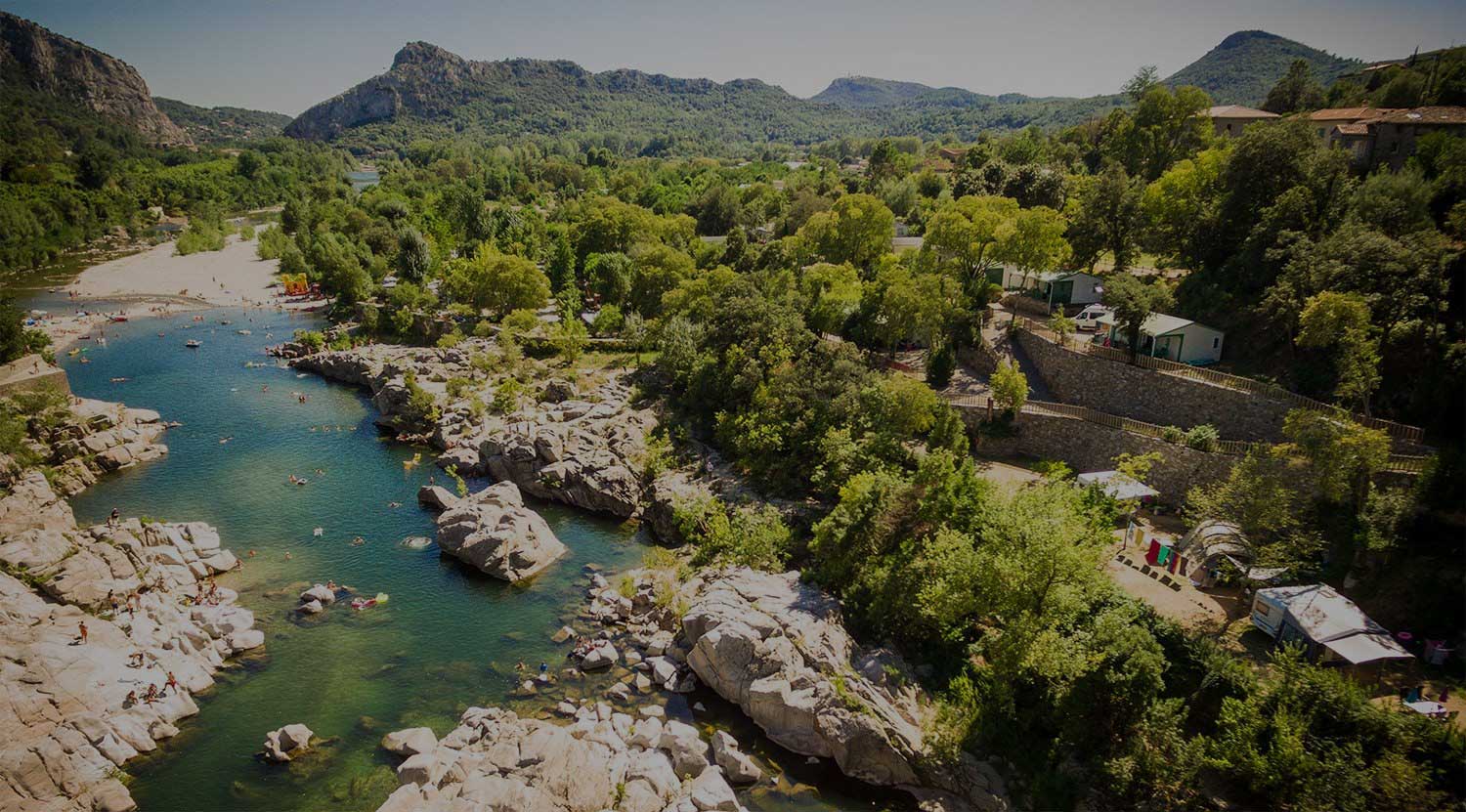 More than a camping.
Welcome to our Home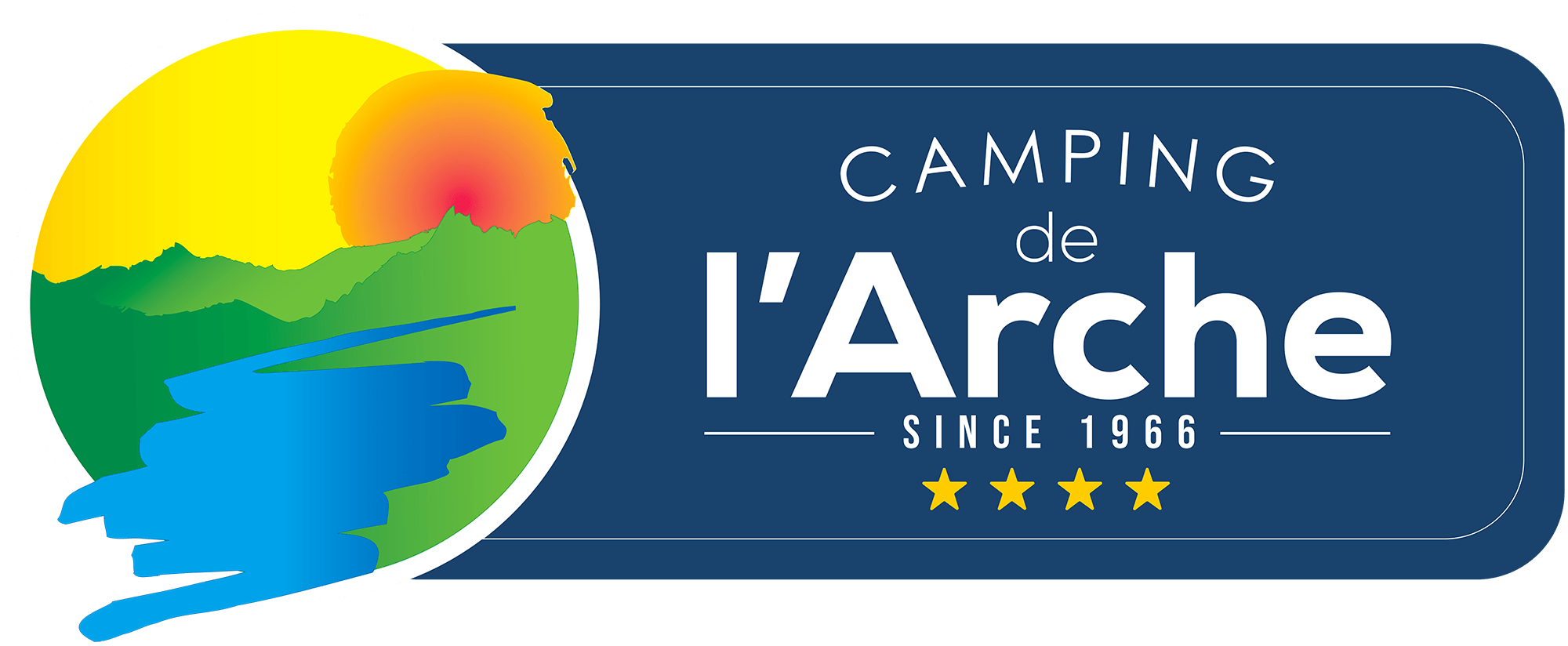 Our accomodations in video
Price list of our rentals - € - 2020

26,5 m² – 2 bedrooms
4 persons
Terrace 12 m² covered
Kitchenette
Shower – wash basin – WC
From 01/04 to 27/06 and from 05/09 to 03/10 : the days of arrival and departure are free (for a stay of 2 nights minimum). For other periods : the rental goes from Saturday to Saturday.
Renting fees
2020 - €-
01/04 -27/06

27/06-04/07
04/07-11/07
11/07-18/07
18/07-08/08
08/08-15/08
15/08-22/08
22/08-29/08
29/08-05/09
05/09-03/10
SET PRICE 4/5 persons
1 WEEK
440
650
890
1100
1290
1220
1100
710
490
440
2 WEEKS
820
1220
1690
2110
2520
2350
2110
1350
920
820
3 WEEKS
1200
1780
2480
3100
3700
3470
3100
1980
1350
1200
2 nights or WE*
195
-
-
-
-
-
-
-
-
195
26,5 m² – 2 chambres
4 places
Terrasse couverte 12 m² Kitchenette
Douche – Lavabo – WC

30 m² – 2 bedrooms
5 persons
Terrace 3,5 m² covered
+ 4 m² open
Kitchenette
Shower – washbasin – WC
Renting fees
2020 - €-
01/04 -27/06

27/06-04/07
04/07-11/07
11/07-18/07
18/07-08/08
08/08-15/08
15/08-22/08
22/08-29/08
29/08-05/09
05/09-03/10
SET PRICE 4/5 persons
1 WEEK
440
650
890
1100
1290
1220
1100
710
490
440
2 WEEKS
820
1220
1690
2110
2520
2350
2110
1350
920
820
3 WEEKS
1200
1780
2480
3100
3700
3470
3100
1980
1350
1200
2 nights or WE*
195
-
-
-
-
-
-
-
-
250
30 m² – 2 chambres
5 places
terrasse 3,5 m² couverte
+ 4 m² non couverte
kitchenette
douche – wc – lavabo
31m² – 2 bedrooms
5 persons
Terrace 4 m² covered + 3 m² open
Kitchen corner
Shower – washbasin- WC
With air conditioning
Renting fees
2020 - €-
01/04 -27/06

27/06-04/07
04/07-11/07
11/07-18/07
18/07-08/08
08/08-15/08
15/08-22/08
22/08-29/08
29/08-05/09
05/09-03/10
SET PRICE 4/5 persons
1 WEEK
480
710
960
1170
1370
1290
1170
770
530
480
2 WEEKS
900
1340
1830
2250
2680
2490
2250
1470
1000
900
3 WEEKS
1320
1960
2690
3310
3940
3680
3310
2160
1470
1320
2 nights or WE*
215
-
-
-
-
-
-
-
-
215
Avec climatisation

31m² – 2 chambres
5 places
Terrasse 4 m² couverte + 3 m² non couverte
Kitchenette
Douche – Lavabo – WC

30 m² – 2 bedrooms
5 persons
Terrace 5 m² covered +
3,5 m² open.
Kitchenette
Shower – washbasin-WC
With air conditioning
Renting fees
2020 - €-
01/04 -27/06

27/06-04/07
04/07-11/07
11/07-18/07
18/07-08/08
08/08-15/08
15/08-22/08
22/08-29/08
29/08-05/09
05/09-03/10
SET PRICE 4/5 persons
1 WEEK
480
710
960
1170
1370
1290
1170
770
530
480
2 WEEKS
900
1340
1830
2250
2680
2490
2250
1470
1000
900
3 WEEKS
1320
1960
2690
3310
3940
3680
3310
2160
1470
1320
2 nights or WE*
215
-
-
-
-
-
-
-
-
215
Avec climatisation
30 m² – 2 chambres
5 places
Terrasse couverte 5 m²
+ 3,5 m² non couverte
Kitchenette
Douche – Lavabo – WC
32 m² – 3 bedrooms
6/8 persons
Covered terrace 16 m²
Kitchenette
Shower – washbasin – WC
Renting fees
2020 - €-
01/04 -27/06

27/06-04/07
04/07-11/07
11/07-18/07
18/07-08/08
08/08-15/08
15/08-22/08
22/08-29/08
29/08-05/09
05/09-03/10
SET PRICE 4/5 persons
1 WEEK
520
760
1020
1260
1520
1390
1260
850
590
520
2 WEEKS
970
1440
1950
2430
2970
2670
2410
1620
1110
970
3 WEEKS
1420
2090
2850
3600
4360
3960
3560
2380
1630
1420
2 nights or WE*
230
-
-
-
-
-
-
-
-
230
32 m² – 3 chambres
6/8 places
terrasse 16 m² couverte
kitchenette
douche – wc – lavabo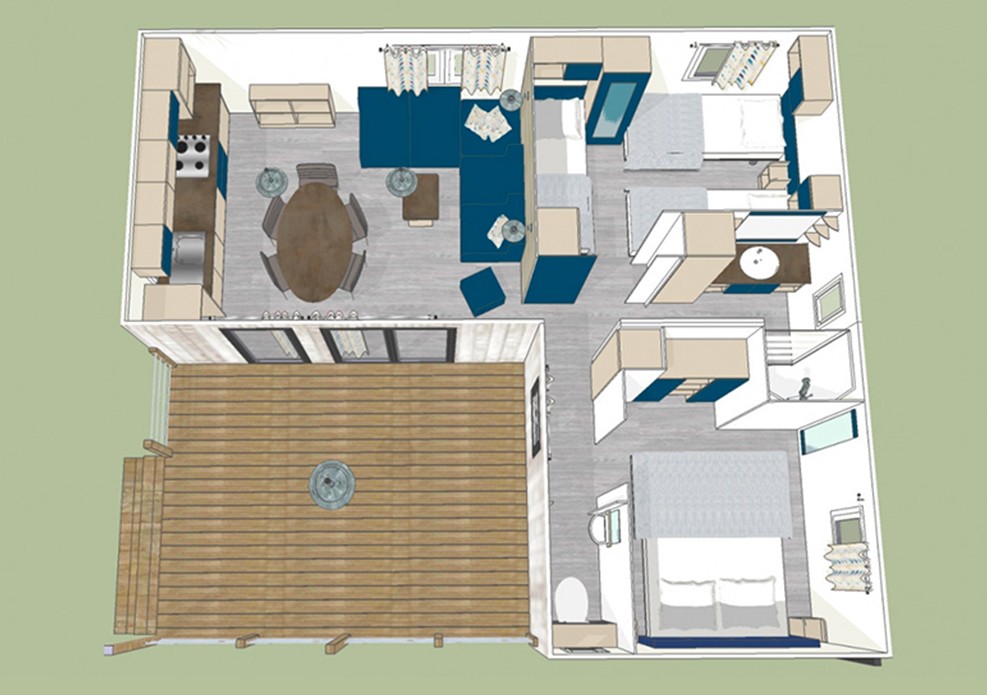 36 m² – 2 bedrooms
5 persons
Terrace 15,50 m² covered
Kitchenette
Shower – washbasin – WC
With air conditioning
Dishwasher
Towel-dryer
Renting fees
2020 - €-
01/04 -27/06

27/06-04/07
04/07-11/07
11/07-18/07
18/07-08/08
08/08-15/08
15/08-22/08
22/08-29/08
29/08-05/09
05/09-03/10
SET PRICE 5 persons
1 WEEK
540
780
1050
1290
1550
1420
1290
880
610
540
2 WEEKS
1010
1480
2010
2490
3030
2730
2470
1680
1150
1010
3 WEEKS
1480
2150
2940
3690
4450
4050
3650
2470
1690
1480
2 nights or WE*
240
-
-
-
-
-
-
-
-
240
Avec climatisation
36 m² – 2 chambres
5 places
Terrasse couverte 15.5 m²
Kitchenette
Douche – Lavabo – WC
Lave-vaisselle
Sèche-serviettes

35 m² – 3 bedrooms
6 persons
Terrace 3,5 m² covered
+ 4,5 m² open
Kitchenette
Shower – washbasin – WC
With air conditioning
Renting fees
2020 - €-
01/04 -27/06

27/06-04/07
04/07-11/07
11/07-18/07
18/07-08/08
08/08-15/08
15/08-22/08
22/08-29/08
29/08-05/09
05/09-03/10
SET PRICE 4/5 persons
1 WEEK
540
780
1050
1290
1550
1420
1290
880
610
540
2 WEEKS
1010
1480
2010
2490
3030
2730
2470
1680
1150
1010
3 WEEKS
1480
2150
2940
3690
4450
4050
3650
2470
1690
1480
2 nights or WE*
240
-
-
-
-
-
-
-
-
240
Avec climatisation

35 m² – 3 chambres
6 places
terrasse 3,5 m² couverte
+ 4,5 m² non couverte
kitchenette
douche – wc – lavabo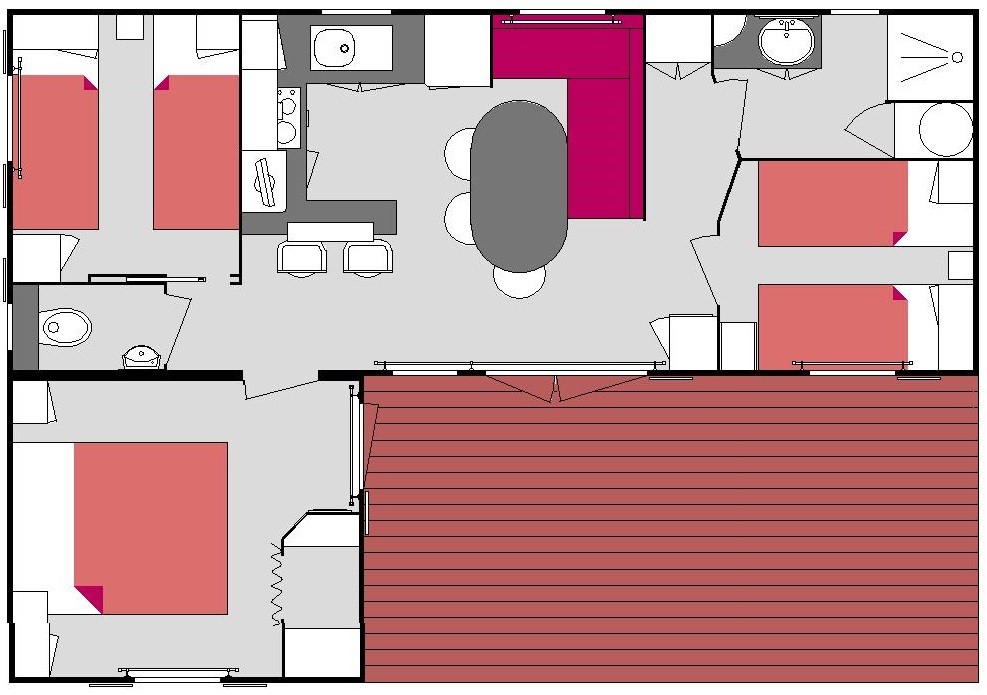 35 m²
Terrasse 3,5 m² couverte + 4,5 m² non couverte
38 m² – 3 bedrooms
6 persons
Covered terrace 12.5 m²
Kitchenette
Shower – washbasin – WC
With air conditioning
Dishwasher
Renting fees
2020 - €-
01/04 -27/06

27/06-04/07
04/07-11/07
11/07-18/07
18/07-08/08
08/08-15/08
15/08-22/08
22/08-29/08
29/08-05/09
05/09-03/10
SET PRICE 4/5 persons
1 WEEK
560
820
1090
1330
1600
1460
1330
910
630
560
2 WEEKS
1050
1560
2090
2570
3130
2810
2550
1740
1190
1050
3 WEEKS
1540
2270
3060
3810
4600
4170
3770
2560
1750
1540
2 nights or WE*
250
-
-
-
-
-
-
-
-
250
Avec climatisation

38 m² – 3 chambres
6 places
Terrasse couverte 12.5 m²
Kitchenette
Douche – Lavabo – WC
Lave-vaisselle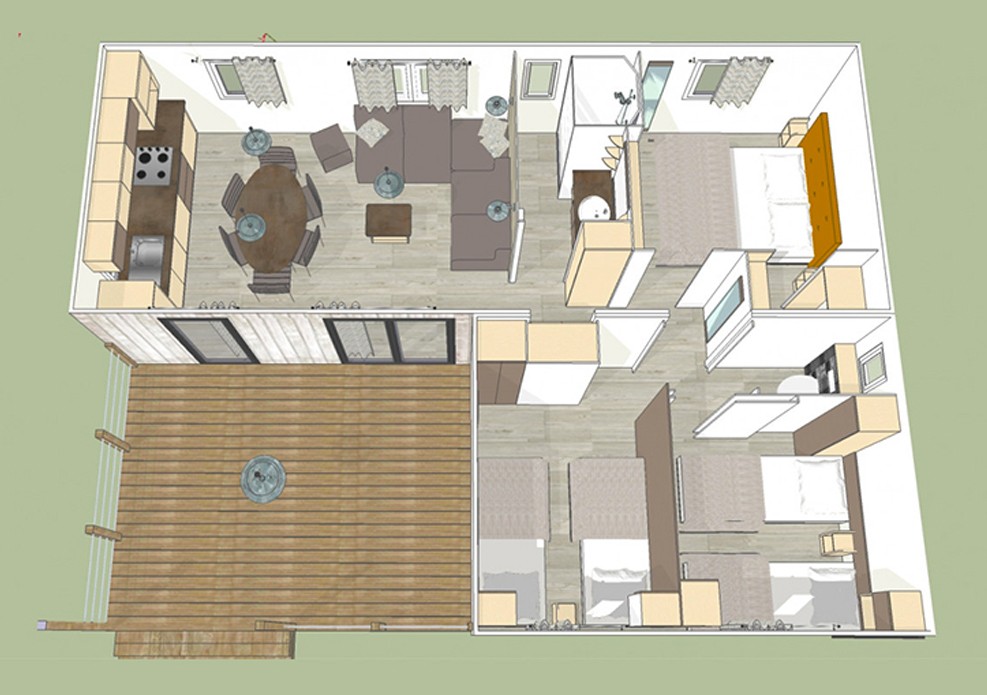 40 m² – 3 bedrooms
6 persons
3 chambres
Covered terrace 15.5 m²
Kitchenette
Shower – washbasin – WC
With air conditioning
Dishwasher
Towel-dryer
Renting fees
2020 - €-
01/04 -27/06

27/06-04/07
04/07-11/07
11/07-18/07
18/07-08/08
08/08-15/08
15/08-22/08
22/08-29/08
29/08-05/09
05/09-03/10
SET PRICE 6 persons
1 WEEK
620
910
1210
1450
1750
1580
1450
1000
690
620
2 WEEKS
1170
1740
2330
2810
3430
3050
2790
1920
1310
1170
3 WEEKS
1720
2540
3420
4170
5050
4530
4130
2830
1930
1720
2 nights or WE*
280
-
-
-
-
-
-
-
-
280
Avec climatisation
40 m² – 3 chambres
6 places
Terrasse couverte 15.5 m²
Kitchenette
Douche – Lavabo – WC
Lave-vaisselle
Sèche-serviettes
Basic equipment of our rentals :
Bed linen and duvets : all our beds are made !
Pillows and pillow cases
Kitchen area
Fridge
Gas cooktops
Microwave oven
Crockery
Filter coffee maker
Nespresso coffe maker
Water boiler
Heating
Garden furniture
2 deckchairs
Drying rack
Air conditioning in models Glycine, Tournesol, Iris, Lavande, Camélia, Pivoine
Dishwasher in models Glycine, Camélia, Pivoine
Towel dryer in models Camélia and Pivoine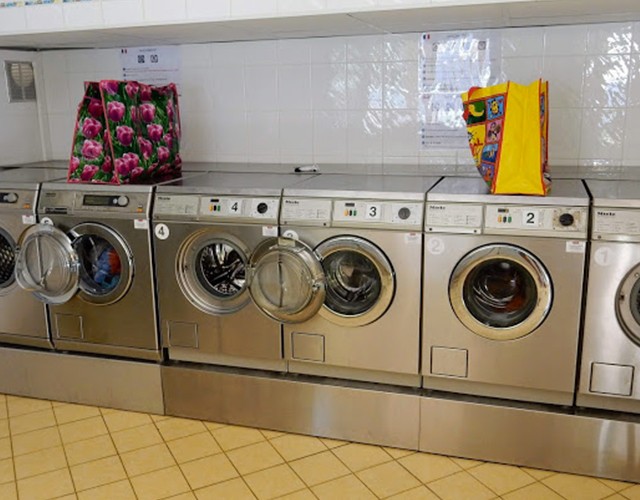 Laundry
Washing machine 6€ (washing powder included)
Dryer 3€
Ironing board
Iron on request at the reception